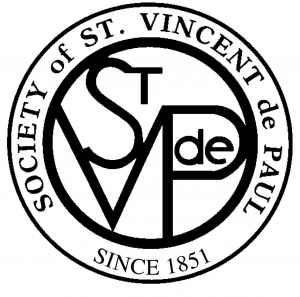 The Emmanuel St. Vincent de Paul (SVDP) Conference provides assistance to needy parishioners and those in our parish service area zip code 45402 who experience economic, emotional or spiritual crises. In a unique style of person-to person assistance, our volunteers listen, identify needs, provide referrals and schedule home and pantry visits to help with food, rent, appliances, utilities, and other.
Please call the St. Vincent de Paul's client assistant phone line, (937) 228-3771, and leave a message as to the need. A conference member will check messages and return the client's call. All phone calls are returned within 48 hours with confidential consultation.
Conference meetings are held at 6:30PM First Monday in the Education Center. New Volunteers are welcome!
SVDP donation envelopes are located in the rear of church. Bundle Sunday is held in September to collect donated clothing, small furniture and household items for theSt. VincentdePaul store; watch the bulletin for announcements and weekly Food Pantry needs.
Please keep the needy and our volunteers in your prayers. Thank you!